14 février 2008
4
14
/

02
/

février
/

2008
00:29
Kathy, Thank you very much for this pretty drawing ****
Kisses !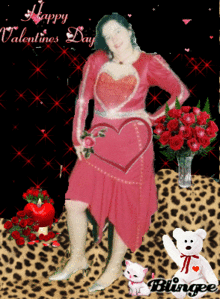 This song for you !
If I can dream !
There must be lights burning brighter somewere !
Got to be birds flying higher in a sky more blue !
If I can dream of a better land !
Where all my brothers walk hand in hand !
Tell me why ! oh why ! oh why can't my dream come true !
Oh why !